Collapsible content
Product Specifications (Click to expand / hide)

| | |
| --- | --- |
| Model Name | Tribune 500 Gold F |
| Body | Solid brass barrels |
| Body Features | Engraved with a diamond-cut guilloche pattern |
| Cap Closure | Screw cap |
| Color | 18K Gold |
| Diameter | 13 mm |
| Fittings | 18k gold-plated brass |
| Length (Capped) | 142 mm / 5.59 in |
| Length (Posted) | 168 mm / 6.61 in |
| Limited Edition | 500 pieces |
| Line Width | Medium (0.5 mm) |
| Nib | Gold-tone stainless steel nib |
| Other Features | 18K gold plated stainless steel nib |
| Packaging | Gift box, 4 cartridges, piston converter, certificates, and 3-year warranty card |
| Pen Type | Fountain |
| Refill | Standard international / European fountain ink refill cartridge |
| Warranty | Every Xezo writing instrument is guaranteed against all defects in workmanship and parts for 3 years from date of sale. Additional 2-year and 4-year warranty coverage plans can be purchased separately from Xezo. |
| Weight | 1.8 oz / 51.03 g |


Important Product Information

Avoid storing your fountain pen upside down (with the nib pointing down). You could damage your nib and cause ink to pool or leak in the cap. It is best to store your fountain pen with the nib pointing up or horizontally.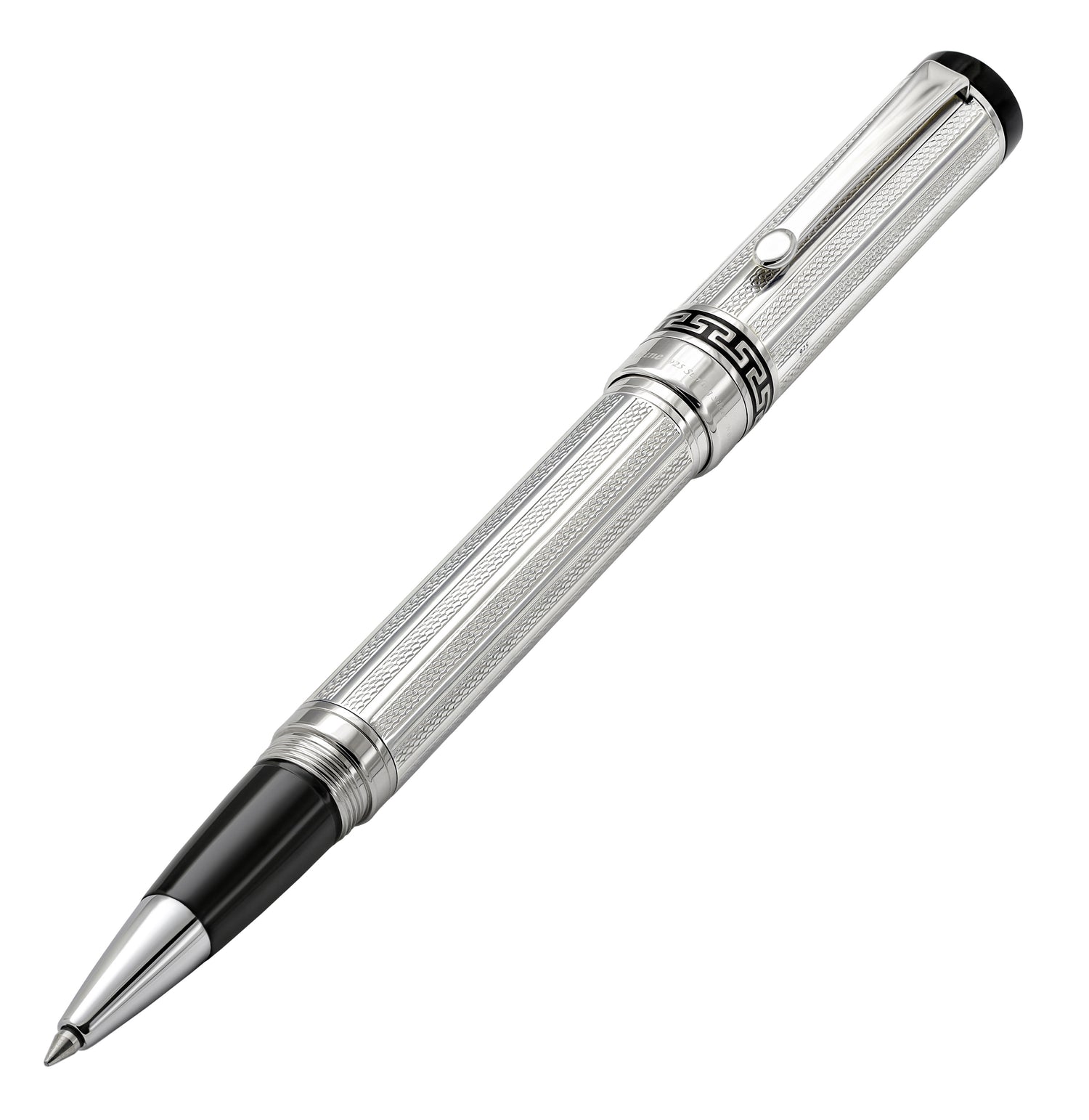 Explore more Tribune Pens
Xezo Greco-Roman inspired Tribune Pens are a tribute to timeless art and culture. These pens draw inspiration from the rich heritage of Greco-Roman civilization, featuring intricate patterns, motifs, and detailing reminiscent of ancient architecture and design. The meticulously crafted bodies, often in brass or sterling silver, pay homage to classical aesthetics. These pens are not just writing instruments; they are miniature works of art. Designed to captivate the eye and elevate the writing experience. With their comfortable grip and smooth ink flow, Xezo Tribune Pens combine historical elegance with modern functionality. Making them cherished collector's items for those who appreciate the enduring beauty of antiquity.
See More