Product Description
The Xezo Maestro series of 925 sterling silver fountain pens are produced in a limited edition. Each luxury pen is individually numbered with the year of production engraved.
The solid sterling silver body was designed for superior balance, which is of utmost importance when writing with a fountain pen. It is adorned with a barley guilloche pattern and then mirror polished for a brilliant luster.
The mirror-finished fittings are made from solid brass plated with 18 karat gold, including the handcrafted wave-like clip. The ring on the barrel is adorned with genuine Swarovski crystals.
The fine-width fountain nib is gold-plated and made of stainless steel with an iridium point. Each pen is hallmarked with a 925 stamp.
Suitable for small, medium and large size hands.
Collapsible content
Product Specifications (Click to expand / hide)

Model Name
Maestro 925 Sterling Silver F-1
Body
Solid sterling silver barrels
Body Features
- Ring of Swarovski crystals on band
- Smooth, rounded shell
- Solid 925 sterling silver construction
Cap Closure
Screw cap
Color
Sterling Silver & Gold
Diameter
13 mm
Fittings
18k gold-plated brass
Length (Capped)
149 mm / 5.87 in
Length (Posted)
156 mm / 6.14 in
Line Width
Fine (0.4 mm)
Nib
Two-tone stainless steel nib
Packaging
Gift box, 4 cartridges, piston converter, certificates, and 3-year warranty card
Pen Type
Fountain
Refill
Standard international / European fountain ink refill cartridge
UPC
851275007108
Warranty
Every Xezo writing instrument is guaranteed against all defects in workmanship and parts for 3 years from date of sale. Additional 2-year and 4-year warranty coverage plans can be purchased separately from Xezo.
Weight
1.41 oz / 39.97 g


Important Product Information

Avoid storing your fountain pen upside down (with the nib pointing down). You could damage your nib and cause ink to pool or leak in the cap. It is best to store your fountain pen with the nib pointing up or horizontally.
Our 925 sterling silver is pure and not plated. Silver will naturally tarnish (turn darker) over time, depending on use and storage conditions. We recommend that you polish the silver every 6 months, using the provided polishing cloth or your preferred silver polishing product.
Our fine size nibs have a tolerance range due to the milling process. Therefore, upon customer request, we can select the equivalent of an extra fine nib (line width of ~0.3mm) from our fine nib stock, although the nib will be marked as "F" and not "EF".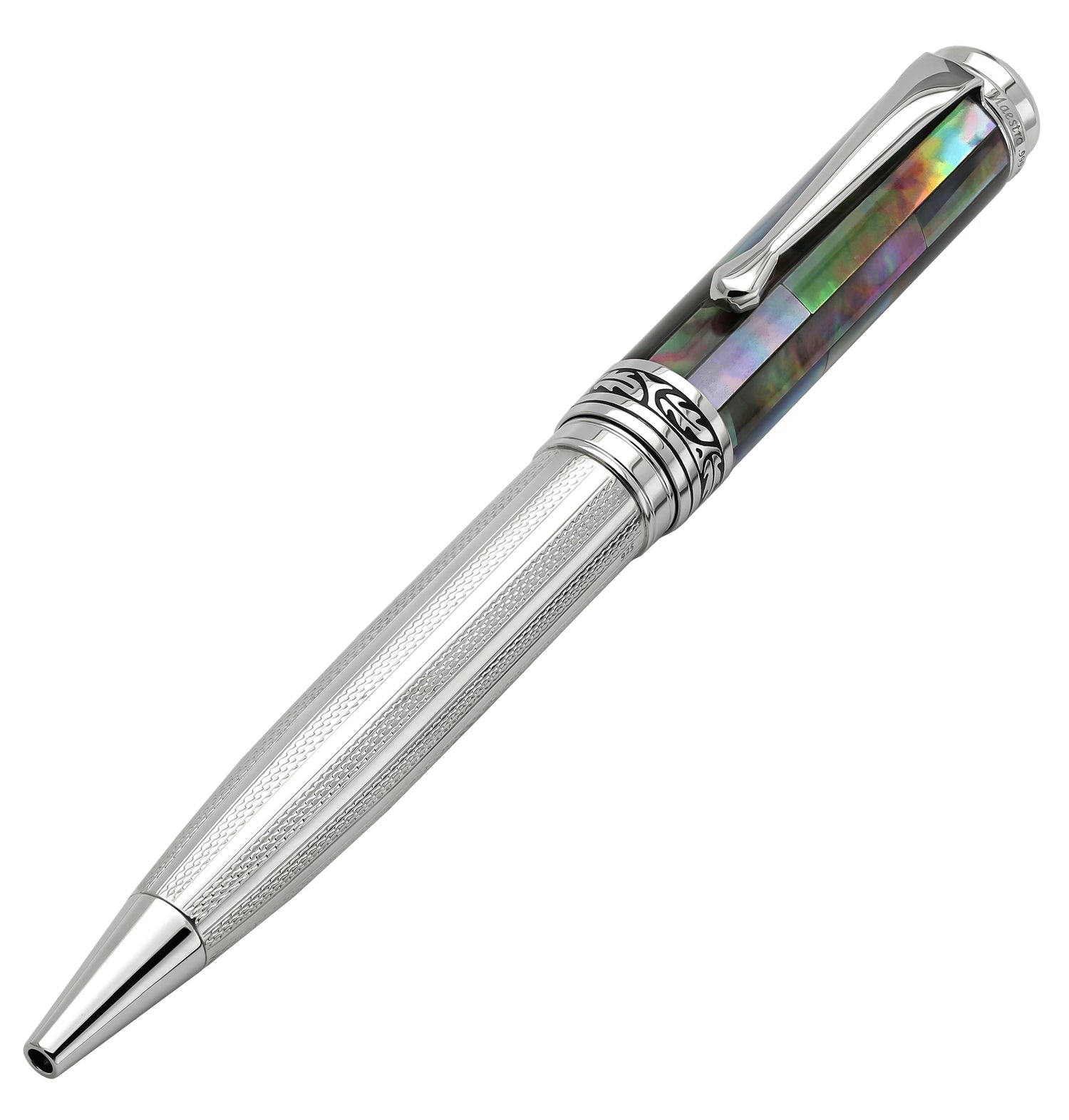 Explore more Maestro® 925 Sterling Silver
The Xezo Maestro 925 Sterling Silver Pens exemplify the pinnacle of elegance and craftsmanship. We craft each pen in this series is meticulously from 925 sterling silver, a mark of enduring quality and luxury. These pens feature exquisite engravings and designs inspired by art and culture, showcasing a seamless blend of tradition and innovation. These pens are not mere writing instruments; they are heirloom-quality pieces that stand as symbols of sophistication and fine taste. 
See More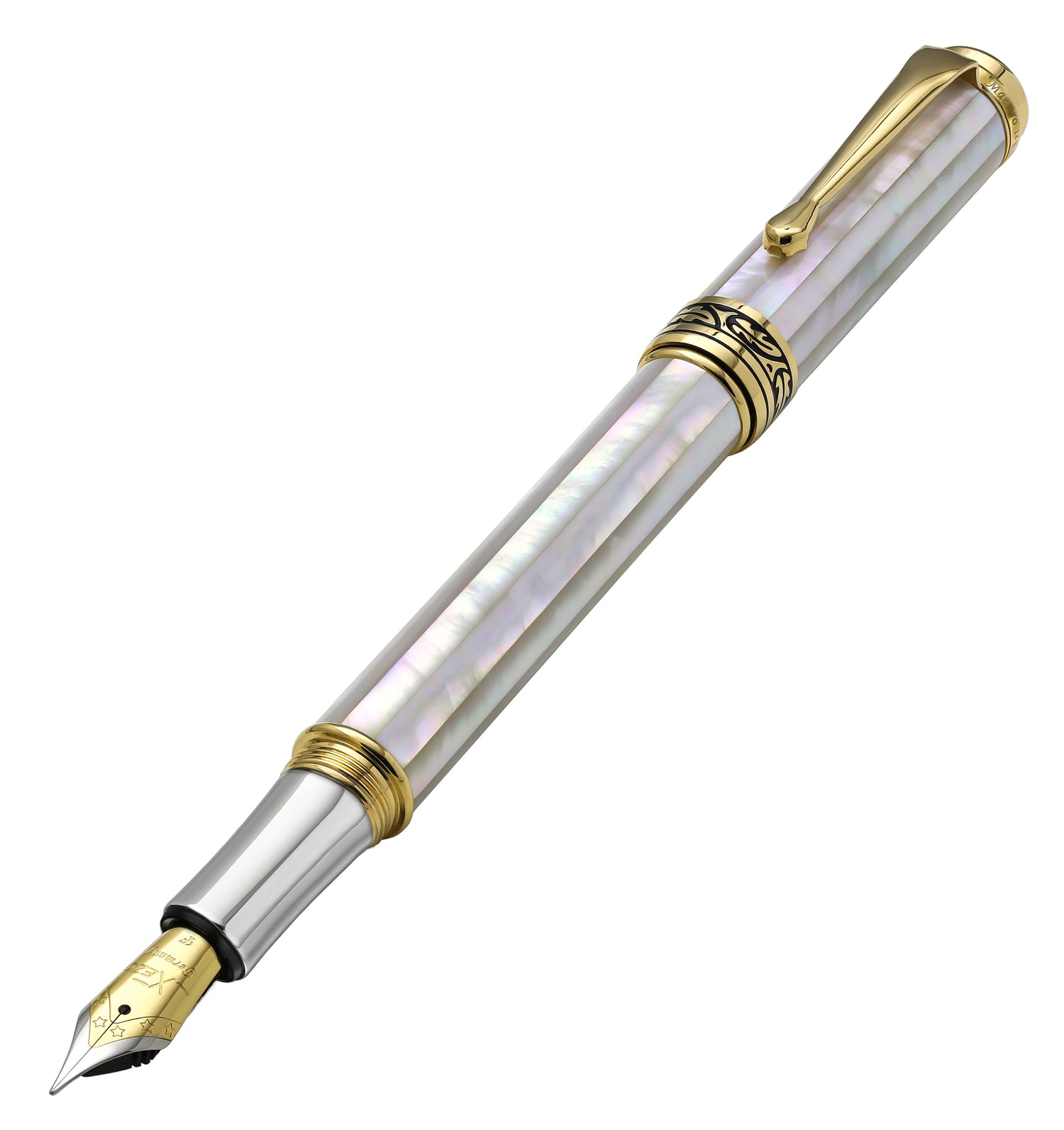 Explore more Xezo Maestro® Series Pens
The Xezo Maestro Series luxury pens are a testament to timeless elegance and unparalleled craftsmanship. These exquisite writing instruments seamlessly blend classic design with modern sophistication. We handcraft each pen in the Maestro Series meticulously. Featuring lustrous barrels made from precious materials like sterling silver, exquisite resins, or rich lacquer finishes. The attention to detail extends to the meticulously engraved patterns and intricate motifs that adorn these pens. With smooth, responsive nibs and the option for customization, the Maestro Series offers a writing experience that is both luxurious and tailored to individual preferences. These pens are not just instruments; they are symbols of refined taste and a commitment to excellence.
See More